South America
From the world's longest mountain range, The Andes, to the extreme bio-diversity of the Amazon rainforest basin, there are many extraordinary wonders to see in South America. Discover this fascinating continent with flight deals, hotels, and tour packages throughout South America.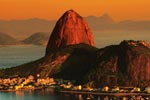 From the zany craziness of Carnaval to the immense and mysterious Amazon, Brazil is a country of mythic landscapes and people. Bid on cheap flights and hotel deals to Rio, Sao Paulo, Salvador, and more. Ipanema is waiting.
Enter Brazil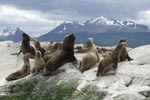 Check out the excitement of Buenos Aires, explore the glaciers of Patagonia, or launch yourself south on an Antarctic cruise. Sandwiched between the Andes and the Atlantic, Argentina offers a total range of travel options.
Enter Argentina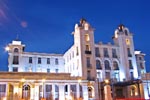 Plenty of options to explore South America. Flights to Peru and Colombia, Cruises down the Chilean coast, and beach vacations in Venezuela are just a few of the South American travel deals you can find. Vamos!
Enter Rest of South America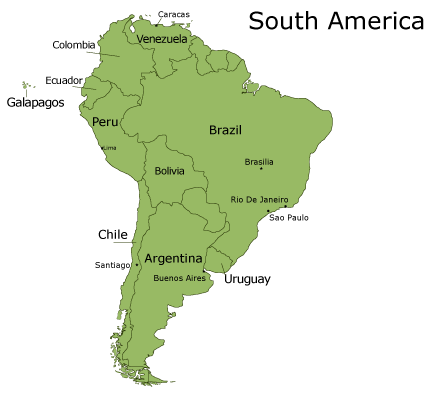 Click on map location to see offers.