Australia & South Pacific
White beached volcanic islands rising out of the blue Pacific Ocean lead to the remarkable but isolated continent of Australia. Magnificent atolls, world-class surfing, friendly people and exotic wildlife and fauna make Australia & the South Pacific worthy of their long journey.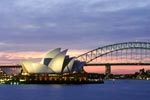 The only country to occupy an entire continent, Australia will keep you busy discovering its amazing natural beauty and wonderful laid back people. Explore the Outback, dive the Great Barrier Reef, and mix with friendly people of Downunder for a top travel experience.
Enter Australia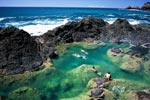 The stunning scenery of this beautiful and rugged land provides an amazing venue for outdoor enthusiasts and Hollywood moviemakers alike. Glacial capped mountains, crystal clear lakes, and rushing rivers provide endless outdoor adventure.
Enter New Zealand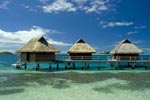 So many exciting places off the beaten path to explore: Fiji, Bali, Tahiti... These are some of the most unspoiled island destinations on the planet. Your personal discovery of Oceania paradise awaits.
Enter South Pacific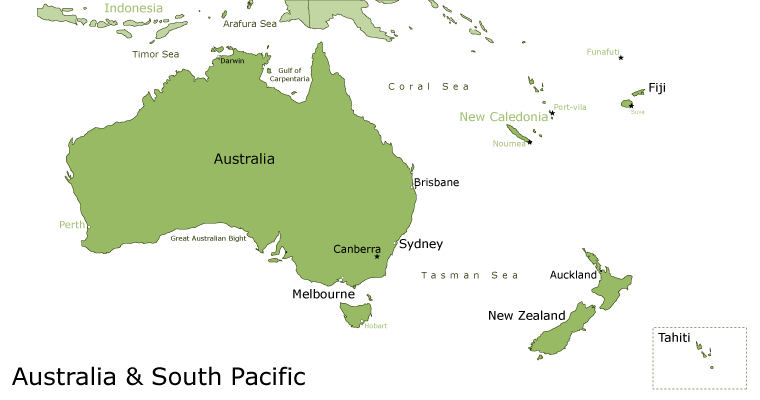 Click on map location to see offers.