Buy It
Now!
Item Description
Unfortunately, this low price guaranteed offer has ended. The offer ended: Friday, December 20, 2019 11:00 PM
The good news? You can check out hundreds of more deals that you can Bid on or Buy-It-Now.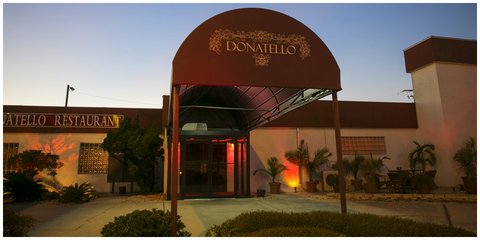 Purchase $50 Certificates valid for Food & Beverage at Donatello Italian Restaurant in Tampa, Florida!
Description
Purchase $50 Certificates valid for Food & Beverage at Donatello Italian Restaurant in Tampa, Florida!
Guido and Gino Tiozzo welcome you to Donatello, a four star restaurant serving Fine Authentic Italian Cuisine since 1984. Guido learned his trade at Savoy Hotel in London and Hotel des Bergues in Geneve, two of the top restaurants in Europe, and with the acquired experience he opened restaurants in London and Venice. In 1984 he opened Donatello, in Tampa.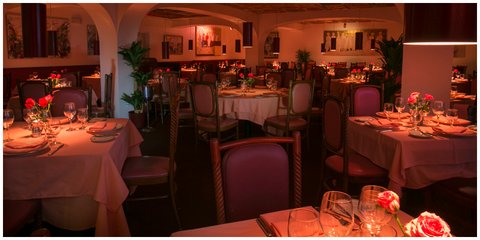 The italian staff, donning fine tuxedos and enticing italian accents, welcome you into the rose colored atmosphere and the rich aromas of pastas, seafood and more. You'll be welcomed and catered to from the first sip of wine to the exquisite culinary creations, right down to the roses you'll receive at the end of your experience.

Donatello's motto is "quality and tradition" you'll see for yourself that hospitality in Italy has ancient roots.
For More Information on Donatello Restaurant
Click Here
Price is per certificate.
Donatello Italian Restaurant
232 North Dale Mabry Highway
Tampa, FL
http://donatellorestaurant.com/
Donatello Italian Restaurant $50 Certificate - Expires 5/1/2020
— SOLD OUT!
Limited to 1 certificate per person per visit
Tax and Gratuities not included
No Cash Back
Limited to no more than a party of 4(Party of 4 or more can only use up to $200 worth)
Resale of these items is strictly forbidden either privately or through any other website. The issuer reserves the right to deny acceptance without recourse of any items deemed to have been obtained in a manner contrary to our terms of sale and any person found to engage in this practice will be refused the right to purchase further items of this type.
Other Details
Validity Dates:
Anytime within the following date(s):
1/1/2019 thru 5/1/2020
One Time Processing Fee:
$5
Shipping & Handling:
Free shipping within the contiguous United States. If shipping to Alaska, Hawaii, Puerto Rico, or Canada $5 additional.
Reference: 170447