Bid
Now!
Auction Item Description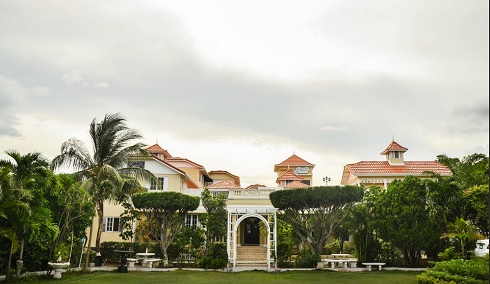 Eden Gardens Wellness Resort & Spa in Kingston Jamaica! Bid per Room per Night and Choose your Length of Stay!
Deluxe Suite Accommodations
---
This Auction Item is no longer available for the following reason:
Item is no longer available
Item Description
Item #:
3171981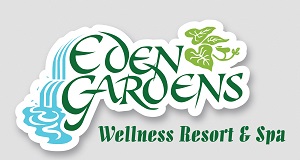 Bid per Room per Night and choose your length of Stay
thru June 2020
at the Eden Gardens Wellness Resort & Spa
in Kingston, Jamaica!
In today's fast-paced world finding a peaceful haven to create the perfect balance is tough to locate! Your search is now over. The mystical oasis – EDEN GARDENS – has been recreated in the heart of Kingston's bustling metropolis. With a new look and fresh vibrations, the revitalized retreat has incorporated a synergy of relaxation and wholeness of the mind, body and soul. With a range of accommodation and holistic packages, products and services EDEN GARDENS offers an amazing wellness experience.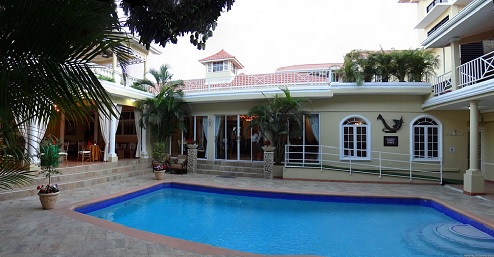 EDEN GARDEN Gym, an open layout, full service fitness centre, will offer a wide range of high tech cardio and strength training equipment, spacious changing rooms and a sauna. Under the instruction of a highly professional fitness coach guests will transform daily before their every eyes. This is the only place that makes it their business to ensure that the benefits of exercise are reaped regardless of our guest's age, sex or physical ability. Guests are able to augment their lives and self-esteem through rigorous exercise programs that aid them to control the weight, censure their health, improve their mood and boost their energy to manifest absolute equilibrium in their daily lives.
The lavish Day Spa will be a complete blessing for guests who are in need of some serious "me time". The highly therapeutic services include not merely professional hair styling for both men and women, but also calming manicures and pedicures, facial, waxing, (teeth whitening to help perk up your smile) and exotic jade stone treatments to initiate the crucial purifying process. The massage menu ensures that no matter the needs, they will be served through either deep tissue massage to experience great relief in easing muscle tensions and cramps or feed their soul by submerging into a 'ying yang' life and water experience with a hydro massage. EDEN GARDENS will be the only place to provide an adulation massage that intensively reduces spinal tension and creates spinal flexibility, as well as an oxygen massage that helps to release stress and anxiety and facilitate total stability.
---
Offer is based on single/double occupancy in a Deluxe Suite.
Located on the third floor, these Deluxe Suites offers added comfort and convenience. Furnished with stylish decor and contemporary elegance featuring a king sized bed with 300 thread count linen and comes equipped with direct dial telephones, Flat Screen TV, Cable television with premium movie and sports channels, iron and ironing board, hairdryer, in-room safe, well designed work stations, complimentary high speed internet access and a spacious living area with a sofa, coffee table and mini refrigerator.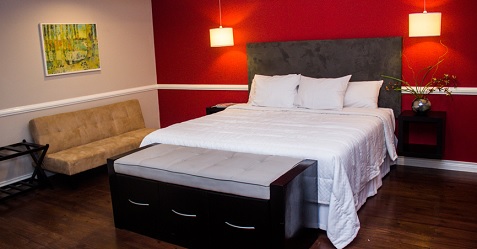 Room View: Pool, Garden, Mountains
Room Amenities: 4-Poster King-Size Bed Air Conditioning Balcony Bedroom Tiled Cable TV Flat Screen TV Hair Dryer In-Room Electronic Safe Iron & Ironing Board Refrigerator Telephone WiFi
---
Stay a minimum of 1 night or up to 10 nights.
A tax and service charge of $49.oo per night is additional.
All reservations are subject to availability.
For more information on the Eden Gardens Wellness Resort & Spa click
Click Here
Bid price is per room per night.
Travel Details
Check-in Dates Allowed:
Anytime within the following date(s):
1/1/2019 thru 6/30/2020
Check-out Dates Allowed:
Anytime within the following date(s):
1/1/2019 thru 7/1/2020
Minimum/Maximum Stay:
1 to 10 nights.
First possible travel day is 5 day(s) after submission of travel preferences.
Taxes/Service Charges:
$49 additional per room per night
One Time Processing Fee:
$20
---
Please note: The rank of bidders is listed by the best price, greatest quantity, date the item was bid on, and the time the bid was placed. Winning bidders will be displayed! All times are EST.
*The AutoBid feature is an optional feature which allows you to place a blanket bid on an item. This way you do not have to be present to raise your bid to the next acceptable bid level should someone else outbid you. If someone outbids you, the AutoBid acts as your agent and raises your bid to the next acceptable winning bid. This will continue until your AutoBid limit is reached. In the event of ties, the AutoBid is the winning bid.
Reference #: 167131